NL SUPPORT is Newfoundland and Labrador's SPOR SUPPORT unit. SPOR is the Strategy for Patient-Oriented Research. SUPPORT stands for "Support for People and Patient-Oriented Research and Trials." 
We are one of 11 SPOR SUPPORT Units across Canada that provide specialized services to researchers, patients, clinicians, policy makers and SPOR-funded entities to conduct patient-oriented research.
NL SUPPORT provides expertise and training in knowledge translation, patient engagement and patient-oriented research, as well as access to expertise in research methodologies. 
The NL SUPPORT team includes the research and evaluation program Quality of Care NL (QCNL) and the supporting infrastructure for the Centre for Analytics, Informatics and Research (CAIR).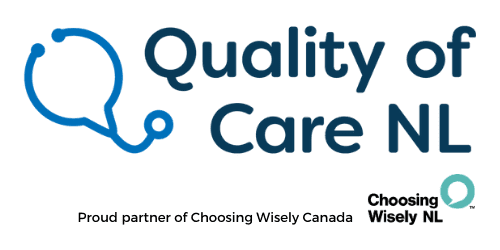 Quality of Care NL, a collaborative effort between the leading health care entities in Newfoundland and Labrador, leads the Learning Health System Core of the NL SUPPORT Unit. A key element of QCNL's role has been supporting the development of Health Accord NL. This work embodies NL SUPPORT and SPOR objectives through the active inclusion of patients as partners and the implementation of a Learning Health and Social System as one of the tools used to evaluate Health Accord NL and its impact on the delivery of health and social care service provision in Newfoundland and Labrador. 
The Centre for Analytics, Informatics and Research, a high-performance computing centre with the capacity to rapidly process and analyze vast amounts of data and provide secure storage with off-site backups, supports the work of the Data Platform and Services Core of the NL SUPPORT Unit. Following the necessary approvals, health data is securely transferred from the provincial data custodian, the Newfoundland and Labrador Centre for Health Information, for analysis at CAIR. CAIR staff assist researchers with determining the best tools for analysis, troubleshooting issues, secure transfer of clinician specific data and results and back-up and data storage as per the original approvals. 
Connect with our team to learn more!
View our Governance Structure
View our Terms of Reference
Learn more about Learning Health & Social Systems