Patient engagement is the meaningful engagement of patients in health research – it is research done with or by the public, rather than for, to, or about them.
The term patient is inclusive and refers to:
Patients with experience of a health issue
Caregivers
Families
Communities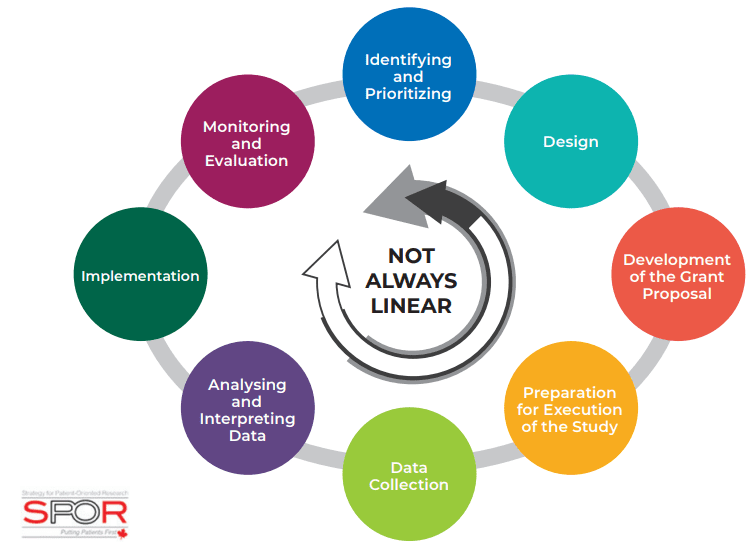 Patients bring expertise to the research team in the form of their lived experience with a specific condition and with the health care system. Patients can be engaged at different stages in the research cycle, as well as at different levels.